ABOUT NOIR DESIRE
---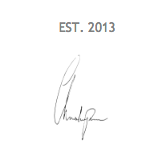 By Christina Desiree
Noir Desire enables you to put together your own unique bag. 
Large selection of classic bag styles
as well as accessories. 

Become a designer and have an influence on 
how your leather bag should look.
We continuously update our range of new styles 
so you can always keep up with the newest trends.
Replace your accessories as well as straps /chains
on your bag whenever you want.
The more accessories you have in the closet from Noir Desire,
the more you can change the look on your bag.